Proactive Accountants & Bookkeepers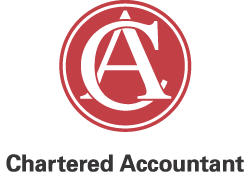 Principal Accountant
​
Shaun(Saurabh) has been in public practice for more than 10 years, He is an expert in Financial Accounting, Tax & Business Services. His consulting experience ranges across a broad range of clients from individuals, SME's to leading Builders,Hotels,manufacturing, Trading companies, real-estate developers and medical practices.

Shaun has a record of success in building smooth-running, cost-effective operations.
He is a CA,CPA,Regd Tax Agent & SMSF Auditor and a graduate of Bachelors of Accounting. His diversified knowledge and working experience in different countries rewarded him with a global view on today's tax and business planning.
Our Firm
​
In this competitive world you need someone you can rely on for sound advice. The right advice from an impartial professional can be the difference between success and failure.

We have the skills, knowledge and experience to improve your financial position. Our tailored taxation/business solutions will improve your wealth and income bottom line. We have specialist divisions within our organisation to ensure we can give you up to date professional advice.

Our business management programs, can assist you in achieving a balanced and successful lifestyle by creating, growing and protecting your assets. We deal with each case in professional and personal manner. You'll always find us as your valuable partner in your taxation and business matters.

Our core values, integrity, commitment, trust and open communication is the mantra in our approach to our clients. Our clients like to stay with us due to our very personal dealing, rather than impersonal relationship, with clients taxation and accounting affairs.
Our Team
Nishant Goel- Accounts Executive
Nishant is our senior accountant with exceptional analytical skill. He has many years of experience in Accounting & Bookkeeping. He holds a Bachelor's degree in Accounting. He has a great knowledge & experience in Financial Accounting, Management Accounting & Taxation. Currently he is working with us. Where he works on Accounting, Bookkeeping, GST & tax related issues.
Arun Kumar- Assistant Accountant
Arun is our Assistant Accountant. He is a Bachelor of Accounting. He has a great knowledge in Cost Accounting & Financial Accounting. He has over 2 years of experience in Bookkeeping. He works on Bookkeeping & other data entry related issues.