Proactive Accountants & Bookkeepers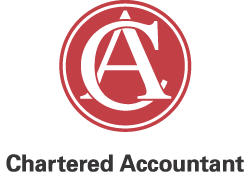 Top tax tips
Yes it's that time again and we want to make tax time easy for you this year. Here are our tips to make tax time a breeze.
1. Get your paperwork together
Here are some documents for 2013/14 that you'll need to have ready to prepare your tax return:
Income
Payment summaries - These detail your income from your employers, super funds, Centrelink or Department of Veterans' Affairs. You will have one for each job you have been paid for in 2013/14.

Bank statements - To show how much interest you have received.

Shares, unit trusts or managed funds statements - To work out any dividends or distributions made to you.

Buy and sell investment statements - These may be from your investment adviser or stockbroker if you bought or sold any shares.

Records from your rental property - This should include information relating to a capital gain or capital loss from the sale of a property.

Foreign income details - Details of foreign pensions or other foreign income received.

Expenses
Private health insurance policy statement - This will provide the information needed to complete the private health insurance section of your tax return.

Net medical statements and receipts - These will help you work out any medical expense claims.

Donation receipts - From any approved charities you contribute to.

Educational records and receipts - If you can claim education expenses.

Investment property receipts - These will help you claim the costs of repairs and maintenance to your investment property.

Your spouse's income and expenses - If you have a spouse, you will also need details of their income and expenses to make sure your entitlements are correctly calculated.
2. Claim all your deductions
The basic rules for claiming a tax deduction for work-related expenses are that you:
Must claim the deduction in the same income year that you made the purchase

Can't claim an expense that has been, or will be, reimbursed

May have to prove your claims with written evidence
Find more information on deductions for your profession on the ATO website.
3. Remember the deadline
Whatever job you do, you have until 31 October this year to lodge your return yourself. You can lodge later than 31 October if you use a registered tax agent but you'll need to contact your tax agent before 31 October to qualify.
4. Get professional help
If you want to use a professional to do your tax return make sure you use a registered tax agent. You can check if the agent is registered on the online tax and BAS agent register.