Proactive Accountants & Bookkeepers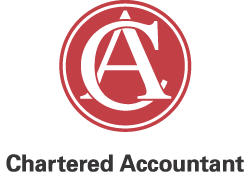 Xero
Over the last 2 months, Proactive Accountants has been introducing Xero software and Fixed Price Agreements to its loyal clients.Xero is an online accounting system designed for small to medium businesses.
Some of Xero's great features include its innate useability, 24/7 access from anywhere using the internet, synchronising of bank statements, free automatic updates, scheduled data backups and unlimited user licenses. In applying consistent accounting practises through Xero, we are therefore able to standardise our processes and offer fixed fees for our discerning clients.
FBT Changes
The Federal Government announced on 16 July significant and unexpected changes to the Fringe Benefits Tax (FBT) treatment of cars.
The statutory formula method of calculating the taxable value of car fringe benefits provided to employees will not be available from 1 April 2014 (except those entitled to transitional relief). This will impact both salary sacrifice arrangements and employer provided cars.
From 1 April 2014, all car benefits will be subjected to FBT based on the 'operating cost' method. The changes are not intended to affect existing exempt vehicles, such as exempt utility vehicles or panel vans.
These changes will require legislative amendments and are likely to be the subject of a level of consultation (including submissions) and debate in Parliament.

​
2013 Financial Year – Year End Tax Planning

Here are some tips to maximise your end of financial year opportunities and minimize your risk:
Write Off Bad Debts
To be a bad debt, you need to have brought the income to account as assessable income, and given up all attempts to recover the debt. It needs to be written off your debtors' ledger by 30 June 2013.
Trading Stock
Complete a stock take and write off any stock that is damaged or obsolete prior to 30 June 2013.
Plant & Equipment
Review your asset register and scrap any obsolete plant and equipment before 30 June 2013.
Pay June Quarter Employee Super Contributions
Payment needs to be made before 30 June 2013 if you want to claim a tax deduction in the current year.
Pension Payments
Take out minimum pensions for 2013 income year before 30 June 2013.
Trust Distributions
Trustee resolutions need to be in place prior to 30 June 2013 to be able to distribute trust income for 2013 financial year to beneficiaries. Failure to do this properly could result in the trustee being taxed at 46.5%.
Car Expenses
If you claim work related motor vehicle expenses, make sure that you have a current log book, particularly if the business use has substantially increased.