Proactive Accountants & Bookkeepers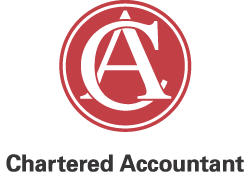 From Accounting and Bookkeeping to Financial and Estate Planning, Business Planning and Systemising through to assisting our clients obtain finance - both business and private, we do it all.

We have a wide range of business services available including:
Taxation Planning

Accounting

Cloud Accounting

Business Advisory/ Planning

Audits

Superannuations

Business Valuation
Tax Planning
At Proactive, we offer the full range of business and personal services, we use our in-depth technical knowledge, and our understanding of how tax fits into the broader business picture, to work with our clients to help them manage their taxation burden. We assist our clients to realise their planning opportunities and meet their compliance responsibilities across a wide range of areas, including corporate tax, transfer pricing, indirect taxes, employment taxes, etc.

We provide quality service through a deep understanding of industry challenges and by providing practical advice to address our clients specific tax needs.

A. We specialise in taxation services for:
Individuals
Partnerships
Trusts
Companies
Trustee Companies
Superannuation Funds
Foreign Companies
Offshore Business
Holding and Subsidiary Companies

B. Coordination with ATO for Private Rulings, Determinations, Interpretations,Negotiations, Amendments and Tax Audits.

C. Appeals to AAT / Federal Court / Commissioner on behalf of clients.
Accounting
Our accounting services suit the requirements of all types of businesses from sole traders, small-medium size businesses to large companies.

We work with your bookkeeper to setup the structure of your books, determine the list of accounts and ledger required, choose the most appropriate accounting method, advice on how to prepare financial statements, general ledger and subsidiary ledgers.

We ensure your books compliance with all Australian Accounting Standards, Statements of Accounting Concepts, the Urgent Issues Group Consensus Views and the Corporations Law.

We can even provide you with qualified bookkeepers, who will not only maintain your books rather they will improve your business. This will facilitate one stop service of all your needs.
Cloud Based Accounting
We can help you for all your A to Z accounting needs by setting up your books of accounts in cloud. So you can access your accounts 24*7 from any part of the world at any internet friendly device.

You do not need to buy any software. We will do your Bookkeeping & Payroll for a Guaranteed fixed price which is generally less than your current price.
Business Advisory
At Proactive, our Business Services Division is designed to meet all your business and compliance needs. We are experienced in providing these services to a wide range of clients from individuals to large companies.

We advice on technical issues relating to:

Investment Advisory Services
Acquisition Consulting
Divestment Consulting
Restructuring
Strategic Marketing Initiatives
Taxation of various incomes
Availability of various deductions, offsets, reliefs and exemptions
Thin capitalisation
Transfer pricing
Capital gains and exemptions
Foreign income
FIFs and CFCs
International taxation exemptions and deductions
GST, FBT, PAYG.
State laws (Payroll, Stamp duty and Land tax)
Superannuation
Workcover
Other statutory compliance

Superannuations
We can help you setup Self Managed Super Fund (SMSF) and provide you with various facilities required to comply with stringent ATO requirements

We provide accounting, auditing and taxation services in relation to SMSFs

With our service SMSF you will feel like a breeze and can be a good way of wealth building

We Organise various in-house seminars on SMSF to guide our clients to the best policies and help them follow ATO requirements.