Proactive Accountants & Bookkeepers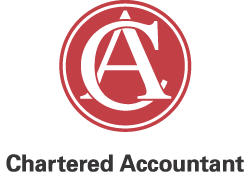 Tax & Advisory Specialists
In this Very competitive world you need someone you can rely on for sound advice. The right advice from an impartial professional can be the difference between success and failure.

We have the skills, knowledge and experience to improve your financial position. Our tailored taxation/business solutions will improve your wealth and income bottom line. We have specialist divisions within our organisation to ensure we can give you up to date professional advice.

We are a team of experienced and highly qualified professionals, servicing the needs of a diverse range of clients in all areas of business services, superannuation, financial planning, accounting, audit, taxation and investment. We are a preferred group distinguishing ourselves from others by providing a highly professional, friendly and personalised service with a detailed understanding of client's needs, at an affordable price. We carry out extensive and ongoing professional development, equip ourselves with latest legislation, case laws and tax rulings so that we provide our clients with most current and relevant advice.
Over the last 2 months, Proactive Accountants has been introducing Xero software and Fixed Price Agreements to its loyal clients.
In applying consistent accounting practises through Xero, we are therefore able to standardise our processes and offer fixed fees for our discerning clients.
"I have been using Proactive Accountants for over 2 years now for personal tax advice and running of my Construction Business; and found them very reliable in providing a tailored accounting service suited specifically to my needs.