Proactive Accountants & Bookkeepers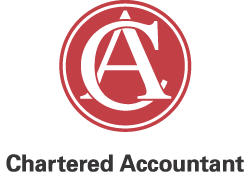 Looking to buy or build an office, retail or industrial space for your own business or as an investment?
Perhaps something bigger or more unique such as restaurants, caravan parks, childcare centres or petrol stations…Commercial finance is also available to build your unique space or renovate an existing one.
If you already have commercial finance refinancing is an option to take advantage of lower interest rates or more favourable loan terms.



Let us help you in find the funding for the capital growth of your business or investment portfolio.
We are qualified, experienced and have access to Australia's largest commercial lenders as well as some specialised lenders.
Proactive Lending Solutions is a Commercial Property Loans specialist that has brokers with a network of 100 plus lenders including the major banks We have a variety of commercial loan solutions that include;
Purchase of retail, industrial, residential and commercial property
Construction retail, industrial, residential and commercial property
Specialist securities such as child care centers, hotels, motels, caravan parks and petrol stations
High LVR where you can borrow up to 80% of the properties value
True NO DOC commercial loans up to 65% LVR up to 25 years
Credit impaired solutions for those with a poor credit history
Lease Doc for investment purchases - no financials just rental income
Many more options available