Proactive Accountants & Bookkeepers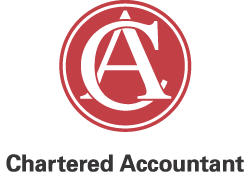 Home Loans
First Time Home
Saving for, buying and paying off your first home can seem like a daunting process – but it's definitely worth the effort.
And buying a home is really quite straight forward, though as with all new experiences, there may be some aspects you are uncertain about.
Your We Know Loans First Home Buyers guide provides information on key topics relevant to first home buyers.
We hope you find it useful, and of course, if you have any questions call us on 03 8732 9197 and speak to

Shaun

.
Next Time Home
Life is all about change. A growing family could mean you need a little extra room. You may prefer to live closer to schools or work.
Perhaps it's time to downsize once the kids have moved out!
Talk to We Know Loans for options including a portable home loan where you take your loan with you to the next house, retaining your existing home as a rental property, bridging finance if you have found the perfect home but haven't sold yours yet, or a pre-approval to make sure you are in the best place to buy.
Having purchased a home before you probably already have a good idea how the process works.
Now may be the time to learn about some of the other features that can help you manage your borrowings and repay your loan faster.